Harman Stoves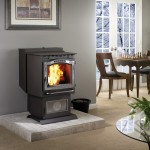 For well over 30 years, Harman has built its reputation on dependable stoves that are unrivaled in the industry, backed by undeniable power and innovation with reliable heat and distinctive styling details. Walls Irrigations carries Harman Stoves and Inserts in a variety of styles, and can help you find the most reliable product for your needs.
Stoves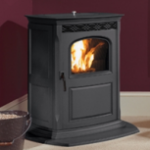 Freestanding stoves provide rustic ambiance and traditional style. Harman offers a variety of premium, free-standing stoves designed to provide powerful, efficient heat. Wood burning, pellet burning or coal fueled, we've got the perfect stove for your home.
Pellet Stoves
If you are looking for an environmentally friendly, natural way to heat your home, a Harman pellet stove is the perfect option. Burning an assortment of biofuels, our stoves are eco-friendly. A Harman pellet stove is a great option for you and the environment.
When considering a pellet stove for your home, it's important to remember one size does not fit all. A stove too large for the heat demand of your house may operate with slow, smoldering fires much of the time to avoid overheating the room, and an undersized stove can be damaged by frequent over-firing to keep up with heat demand, so be sure to consult with the professionals at Walls Irrigation when selecting a pellet stove.
As pellets appliances have become more popular and available, the designs have expanded to include innovative details that fit within modern home décor. For more information about our Pellet Stove options, click the brochures below:
Wood Stoves


Harman wood burning stoves provide home heating efficiency and add traditional ambiance to your home. For more information about our Wood Stove options, click the brochures below:
Fireplace Inserts

A fireplace insert allows for a clean and efficient way to modernize your fireplace without replacing your existing hearth. At Walls Irrigation, you can choose from wood and pellet fireplace inserts.
Wood Fireplace Inserts
Select a fireplace that delivers just what you're looking for with wood fireplace inserts from Harman. Our inserts offer a simple, clean and convenient way to make your hearth more beautiful and efficient. For more information about our Wood Inserts, click the brochure below:
Pellet Fireplace Inserts

Bring your outdated fireplace back to life with a pellet fireplace insert. Harman clean-burning pellet fireplace inserts will transform your hearth into an efficient and powerful heating system. For more information about our Pellet Insert options, click the brochures below: